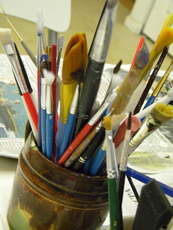 Renninger's Aisle E Booth 70 - - Visit us on Saturday or Sunday
Hwy 441 Mount Dora Sat - Sun 8-4
Purchase US made Bisque, Green Ware. Our inventory changes frequently. Most of our pieces are made in our own studio.
​We carry Mayco Glazes
​ Stroke & Coat
​ Foundations
Elements
​ Jungle Gems / Crystalites
Duncan Glazes
Envisions
​We also carry the full line of Doc Holliday Acrylics 159 colors currently available.

We also carry Laguna Miller Slip 2.5 gallon boxes.



---
Fun, Creative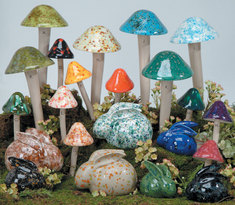 Gather in your clubhouse or home for an afternoon of creative fun. Create gifts for yourself, a friend or the grandkids. It's an opportunity to have FUN while creating a one-of-a-kind masterpiece that will be cherished forever.

It is simple, unique and lots of fun for everyone.




We provide everything including setup and cleanup! We provide the bisque for painting, paints, brushes, supplies and ideas.

Bisque pieces range from simple to the more detailed. We offer you a choice.







---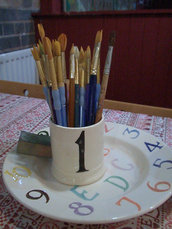 Here is how it works

1) Select your piece(s) for your event

2) Choose your colors (we bring glazes or acrylics)

3) You paint your piece(s)

4) We take the piece(s) and fire them (glazes only) Acrylics you take home same day

5) Your fired glaze piece(s) will be returned to you.


Studio Quality Acrylic and Glaze Paints are available for purchase for those who choose to paint at home.


---